Drama - A Game of Two Cities&nbsp&nbsp
Lukashin, a surgeon from Moscow, gets drunk with his old friends and accidentally gets on a plane to Leningrad by mistake. There is a place in Leningrad which has the same address as Lukashin's home address in Moscow so Lukashin mistakes it as his own home, which causes misunderstandings between him and the hostess of the place in Leningrad Nadya. Both Lukashin's and Nadya's partner broke up with them because of this misunderstanding. Under this circumstance, the fire of love begins to burn between these two lonely people. This play is adapted from the work of director Elda Ryazanov's, Ironiya sudby, ili S legkim parom! and inspired by the Dutch historian Hejzinha's discussion that art originated from "games". If we say that art is originated from game, then in this play, love is like the dice in a board game. Whether you dare to reroll the dice before reaching the end of the game, is the question that the two protagonists must consider.
Co-presented by China Shanghai International Arts Festival / China Dream Live Entertainment.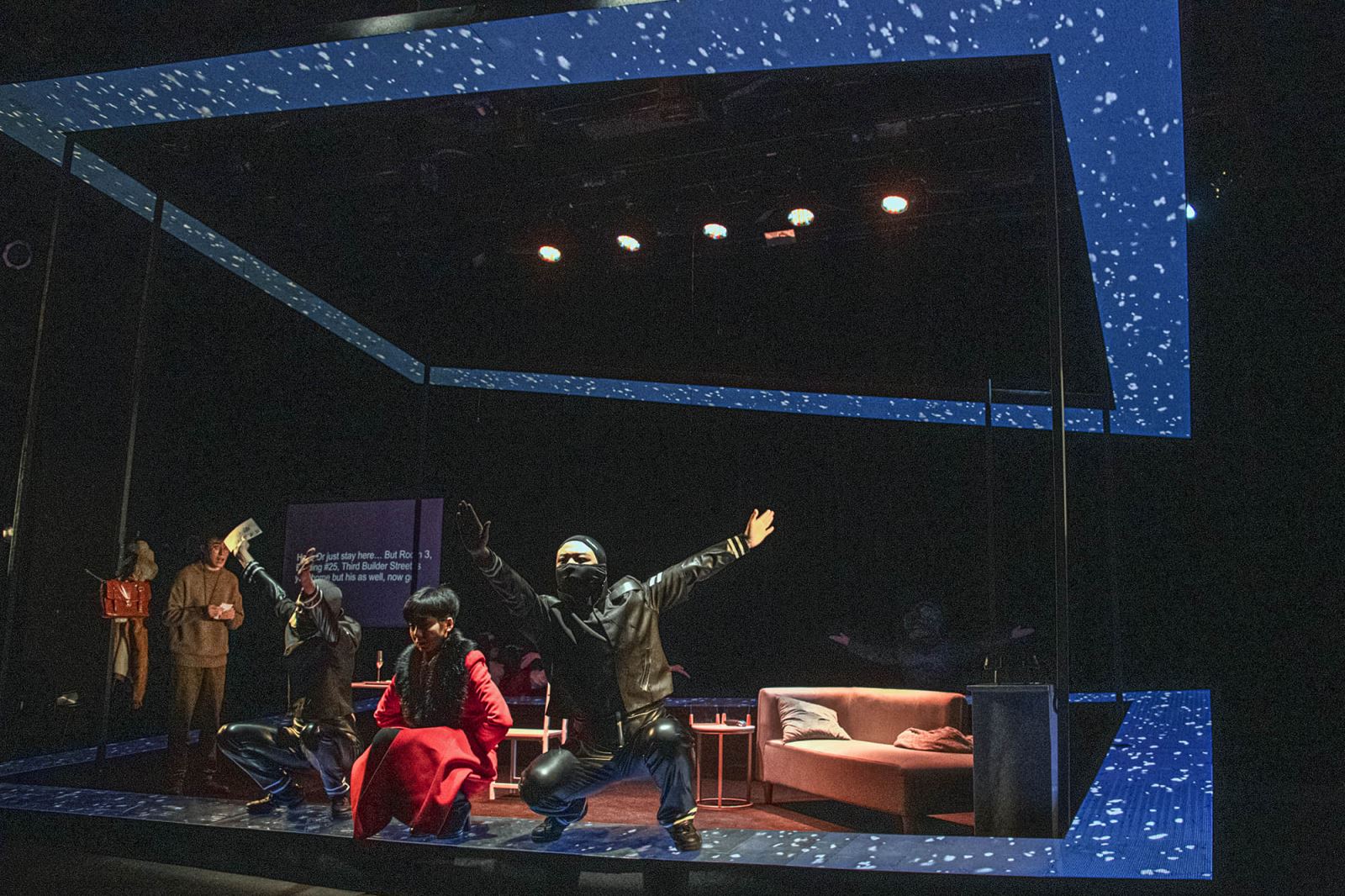 Zhou Tao
Master in the Directors at Shanghai Theatre Academy, Ph.D. in World History at Fudan University, mentor of Fudan Drama Troupe, director of Shanghai Student Drama Experiment Center, winner of Chinese Theatre Award-Campus Drama Screenplay, listed in "Shanghai Literature and Art Talents Training Program", member of the expert committee of leading group of Shanghai major literary and artistic creations, former host of the Five-star Sports channel in Shanghai Satellite TV. Since 2009, he has devoted himself to the creation and research of campus drama. His creations, Prime Minister of the alley, 4:1, The Chosen One, Richard II, the Seed in Heaven have been shortlisted for China Campus Drama Festival for five consecutive years, and he has won the first prize of the Chinese College Students' Art Exhibition in drama category for three consecutive sessions. His works Richard II and Cross were selected for the Edinburgh Fringe Festival, Sydney Fringe Festival and Melbourne Fringe Festival respectively.