Modern Drama: On the RoadOct.14th,2016&nbsp&nbspNew Space Theatre, STA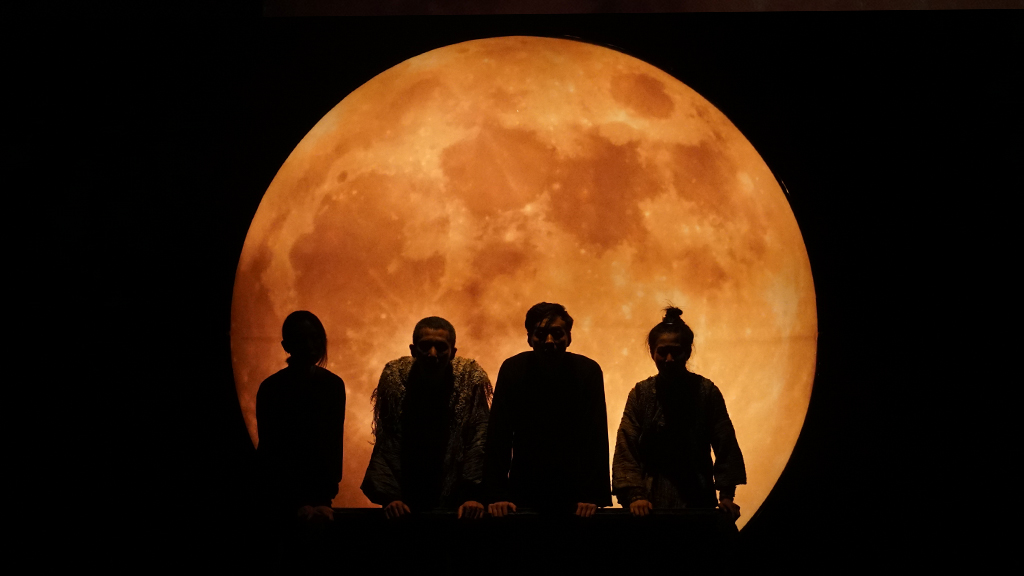 In ancient China, "Mingtu Lu Yin", a small piece of paper, a.k.a "the special night boat to the afterlife", is the pass to the road of the underworld. During Ming and Qing Dynasty, people believed that the dead had to get the Mingtu Lu Yin and went to the other world, or his soul would linger forever in this world without transmigration and rebirth. The official Lu Yin was only issued by "Chenghuang Miao", the local Temple of the Town Deity where the dead one was born, otherwise, the pass was invalid.
  In the regnal era of Yongle Emperor, Ming Dynasty, the Peking pickle workshop owner Lao Cheng was dying, but the poor man fought hard to hold his last breath to wait his delayed Lu Yin. Due to the flood, the road between the north and south was blocked. Before getting his valid Lu Yin from his hometown, he could not close his eyes and pass away peacefully.
  After seeing Lao Cheng's determination and suffering, his son decided to drag his father's coffin with Lao Cheng lying in it, alive, from Peking to Nanjing, travelled by the land route and then by boat, to attain the Lu Yin.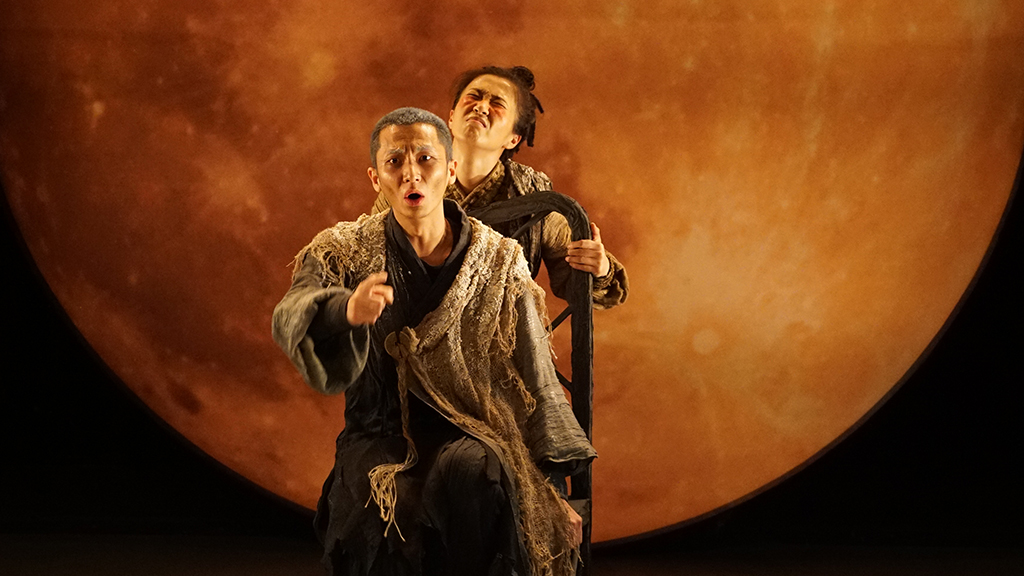 Director\Playwright: YANG YIKUN
  Stage\Lighting Design: WANG RUNJIE
  Costume\Puppet Design: WU YANG
  Make up Design: WANG MEIQI
  Composer: ZHANG YIXIN
  Choreographer: LIU MEICHI
  Stage Manager: SUN MENGZHU
  Cast: YANG YINGYU, HAO SHANSHAN, WANG SHANSHUI, LI ZIDONG
  Art Director: JIANG RUOYU
  Inscription: HAO GUANG
  Producer: YE WEN
  Executive Producer: HAO SHANSHAN
  Translation: LIU LI
  Promotion Manager: TIAN LICHEN
  Graphic Design: ZHANG MIAO
  Acknowledgements: LUO XI, GU XINTONG, CHEN YUJING, LI YUANYUAN
      CHINA COAL MINE ART TROUPE